About the Overseas EDIS Program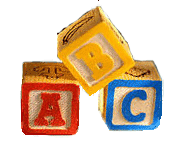 Sterling Medical Corporation delivers services on behalf of the United States Department of Defense outside of the continental U.S. under the Early Intervention Services Program. This program provides comprehensive, transdisciplinary, community-based, family-centered services to infants and toddlers with established or suspected developmental delays.
The Individuals with Disabilities Act recognizes the complex service needs of infants and toddlers and authorizes a collaboration between medical, social, and educational services under the auspices of the Early Intervention Services Program. Services under this program are provided by personnel in a variety of professional service categories.
Services under this program are primarily provided on behalf of the families of active duty military and U.S. Government civil services employees living and working abroad. All service providers are under the daily supervision of managers at the local Educational and Development Intervention Service (EDIS) Clinics, in which the providers function within as part of an integrated Early Intervention Services Team.
The EDIS Clinics function as the base of operations for service providers under the early intervention program. However, much of the actual services are delivered in homes, schools, and daycare centers.